Attitude is What Matters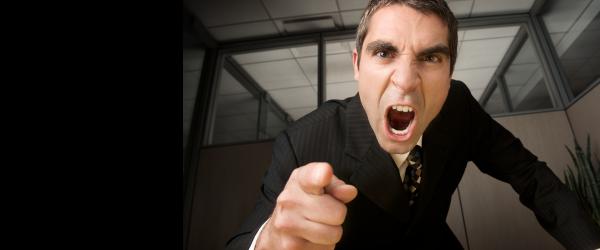 Photo: istockphoto
There are people who really shine when wearing a uniform, but not in terms of physical or mental achievement but rather in terms of their own ego. They were just ordinary citizens who in a matter of minutes turned into superpower firefighters who direct traffic and can really show other traffic participants the ropes.
Since I have recently been approached in a rather unpleasant manner twice by the buddies in green, there was an incentive for me to really think about how my own firefighting team presents itself in uniform. My first experience was when I was a witness for the police. Like a good citizen, I made my way to the administrating authority during working hours to do my duty. I'm always treated in a polite and friendly manner privately and professionally, so I can only assume that I'm a pretty approachable person. So, I went through the entrance door of the police station and, next to a window you could speak through, I saw an open door with a counter behind it. It basically looked just like a bank teller window and was the perfect point of reference for me to ask where I needed to go. So I determinedly traipsed through the door, which wasn't really a good idea. A policewoman immediately came running over and said, "You can't just come in here." She blocked my path and basically shooed me out of there. And then, to top it off, "Wait over there at the counter," which was said in a childish, dopey voice.
This, of course, was an excellent way of welcoming the citizens of her city. Within seconds, the overeager policewoman had actually accomplished that I didn't even feel like staying and would have rather gone back to work. It's not a problem at all if she wants me out of her strange hallway. But a simple, "Excuse me, could you please wait outside?" would have sufficed. But anyway, the witness questioning with the policemen afterwards was pretty funny, so really, it was worth it to show up

.
My second encounter was with another policeman, this time at the scene of a traffic accident. There had been a traffic accident, and I was standing next to a vehicle that had been involved in the accident. I was waiting for the EMS to attend to a patient. All of a sudden a man in a green uniform bellowed behind me, "Hey, firefighter, move over." Ah, wonderful, what a great introduction for communicating with other relief organizations at the scene. I'm sure it's not easy to spend 80% of your working hours with petty criminals, people who park in the wrong spots and drunken husbands. But if you behave like this towards all other citizens and firefighters, it should come as no surprise if they don't support you anymore and you batter the reputation of your organization.
Okay, enough picking on the police; let's take a look at our own people. I'm sure all of you know one or two occasions where your firefighter buddy has drastically overshot the mark. This can best be observed when firefighters suddenly have power, such as when directing traffic, closing off areas or during a ride with lights and sirenes. Here, when traffic participants or citizens are harassed, I just stand there, ashamed. "Hey, moron, could you just drive to the other side?" "Do you have a problem?" etc. etc.
Yes, I know these kinds of people, too, the drivers who think they need to drive around the barricade or onlookers who jump around at the scene of a fire. There's nothing wrong with approaching them directly and authoritatively. But oftentimes I get the impression that firefighters get a hard-on from making drivers wait or that they block off entrances with their vehicles just so they can profess that as long as they're standing there as the super important firefighters that they are, nobody gets through.
These firefighters should really think about what kind of an impression they are leaving in public with their own customers (=citizens) and whether the citizen will then still do what the fire department wants him to do, if he's getting provoked like that. The group leader should not hesitate to pull these guys aside and point out to them that they're not just some unknown guys losing their cool, but that they're representing THE fire department.
What about you guys? Have you experienced situations where firefighters totally overreacted? Is there a complaint management for your fire department that accepts complaints from citizens or other relief organizations and passes them on?
Tags: demeneanor, motivation, public relation