How many firefighters does Germany need? – Part 1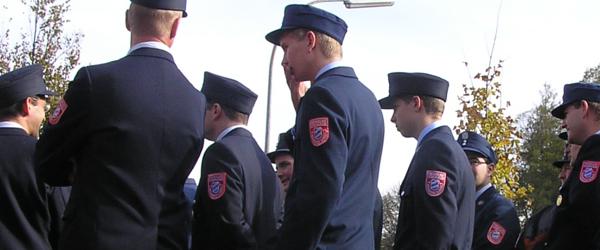 Are we doing well or not so well? Do we have too many firefighters or not enough? With the help of a sample calculation, I would like to give you a sense of what is necessary and what the situation currently is in Germany.
Many of you will cringe when you first read this. After all, how can a firefighter ask whether there are too many firefighters? Well, I believe that fire departments, just like any other state-run institution, need to think about how economical they are being. I don't mean economical in the sense of how to make a profit, but rather in the sense of making the best of the money that's available to us. And since discussions about why other countries get by with much less firefighters at the scene or why every dinky little town really needs its own fire department keep coming up, it certainly can't hurt to simply do the math. This is why I would like to try and take an unemotional, abstract look at it all based on numbers. So, picture Germany without any fire departments at all. Now the federal government approaches us and would like to know what options there are to safeguard fire protection, how many people one would need to do this, and what the whole thing is going to cost.
What goals do we actually need to meet?
But before we start plastering an endless number of fire stations all over Germany, we should first ask our dear federal government what it actually wants. And since they won't have an answer, either, they will say, "You should consider the safety objective definition of the AGBF as it is regarded as a point of reference in many fire protection requirement plans." Great, that's a pretty good start. Now, our firefighting concept just has to ensure that ten firefighters (=functions) are at the scene within a response time of ten minutes. After another five minutes, (so within 15 minutes) six additional functions. And voilà, after no more than 15 minutes, our fire truck arrives with 16 functions, the way we know it.
What incident range can I cover with a fire station?
These target specifications now enable us to calculate the incident range each station can cover in order to still arrive at the scene within the response time. With an average traveling speed of 50 km/h (which is actually rather high), we can cover 0.83 km per minute. If you subtract the disposition time of the control center (1.5 minutes) and the move-out time from the ten-minute response time that was originally at our disposal, we get the maximum distance that can be covered. When it comes to full-time firefighters with a move-out time of one minute, it would be 6.3 kilometers; for a volunteer fire department with a move-out time of five minutes, a distance of 3.5 kilometers.
The additional six functions that are needed at the scene have a little more time, which also increases the incident range. With those additional five minutes, the boys and girls cover 4.15 kilometers.
In order to simplify the calculation, I used quadrants instead of circles, which means that the calculated travel time is the distance from the station (which is always in the center) to the outer edge of the move-out range. So for the first ten functions, for example, this would mean an incident range of 156.3 km² for full-time firefighters and 34 km² for volunteers.
Which firefighting systems will we take a closer look at?
Next I would like to compare four firefighting systems with each other. The first two models are a completely full-time (system 1) and a fully volunteer system (system 2). Neither one of these can be found in the real world in this capacity, but it's still pretty interesting to see what the threshold ranges are. Then we will take a look at a mixed system (system 3) which is mostly consistent with what we currently have in Germany. And lastly, we have a purely full-time system with goals that strongly deviate downwards from the specifications of the AGBF (system 4). The latter is interesting as it sort of represents the world of firefighting in many countries where volunteer firefighters do not exist.
Well, that's about it for part 1. I have decided to split the article up because otherwise it would just be too long. This means that next time we will calculate all four systems and will take a look at what it costs in terms of personnel and financially to pick one of the systems. What I found astonishing was how close we came to reality with the sample calculation. By the way, for part 2, I will put the Excel charts online. This way, you guys can calculate yourselves how certain things change with certain criteria (increasing the response time, for example).
Even if the topic sounds a little dry at first, I hope you found it somewhat interesting to see what you would need in order to meet the above-mentioned goals and what it's currently like in Germany.